We all love our blogs and we'd most likely to give them attention on their birthdays! Just like what HoshiGirl's up to now! She's giving away so many stuff for her blog's third year anniversary.
What are the prizes, you ask?
First prize
$15 sent via Paypal
1 year domain (.com / .net / .org) + hosting from Hex Solutions
Gold peace sign necklace from Yhansy
Floral bracelet from Forever 21
Eiffel Tower travelmate pen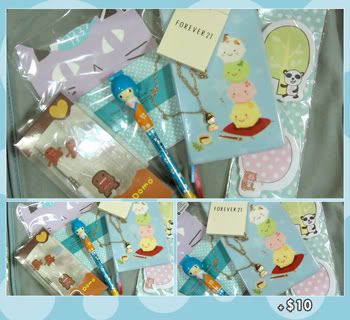 Third prize
$10 sent via Paypal
Cute girl necklace from Forever 21
Japanese girl pen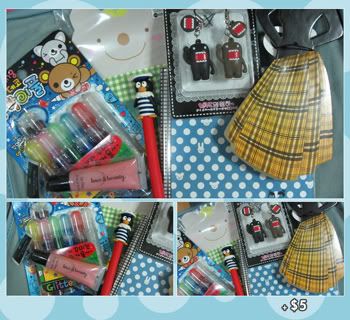 Third prize
$5 sent via Paypal
Love & Beauty lipgloss from Forever 21
Penguin clay pen
Unfortunately, winners outside the Philippines may not avail of the prizes (but can still available of the cash prize!). As usual, the winners of these prizes will be randomly picked via 
Random.org
 but if you want to be a 
sure winner
, make sure to 
REFER THE MOST NUMBER OF PARTICIPANTS
 and win 
$10
!
Joining's easy 
 Just do the following:
1) Like HoshiGirl* on Facebook
2) Follow @hoshigirl on Twitter
3) Follow @hexsolutions on Twitter
4) Like Auto Aim on Facebook
5) Tweet "I'm joining the contest at hoshigirl.com! Cute stuff and $$$! http://bit.ly/r2Nbch @hoshigirl #C43″
6) *Blog about the contest (+3 ENTRIES) – and tell people that you referred them!
7) Leave the following information in the comments:
– Exact Twitter URL (of your tweet about my contest)
– Exact blog URL (if you blogged about my contest)
– You were referred by? (Please type in KEIYT OF PAINTMY-WORLD.COM if you read it first here in my blog! Thanks! )
Hope you guys could support HoshiGirl's contest!!! 🙂
Just a reminder, don't comment your entries in this post as it will be invalid. IF YOU WANT TO JOIN THE CONTEST/GIVEAWAY, POST YOUR COMMENT/ENTRIES HERE.