"Wake up at 4:30 am. Bed at 8:30pm. Hahahaha. I wish this happens at all times in Manila."
I reported on Twitter because it was true. There wasn't really anything to do apart from watching local tv shows, and endlessly looking at my phone. No nightlife in Claveria, and establishments close as early as 6pm. I say, it was better that way.
On our second day, with no chance to cross the ocean, we decided to go around the town of Claveria and the next town, Sta. Praxedes. We arranged the tour with Kuya Walter (+639488290573), recommended by Juanderfulpinoy.
Our first stop, Portabaga Falls and Resort is located at the town of Sta. Praxedes, about 20 minutes away from the town of Claveria. There is a minimal entrance fee of P25/head.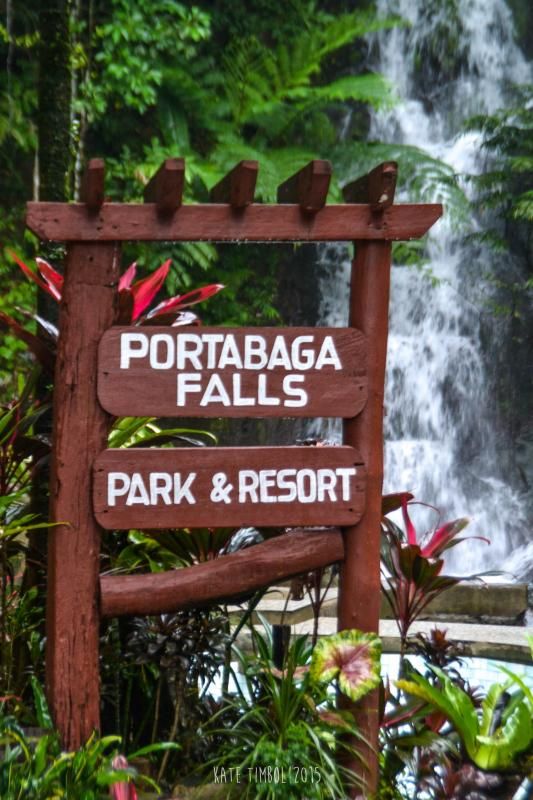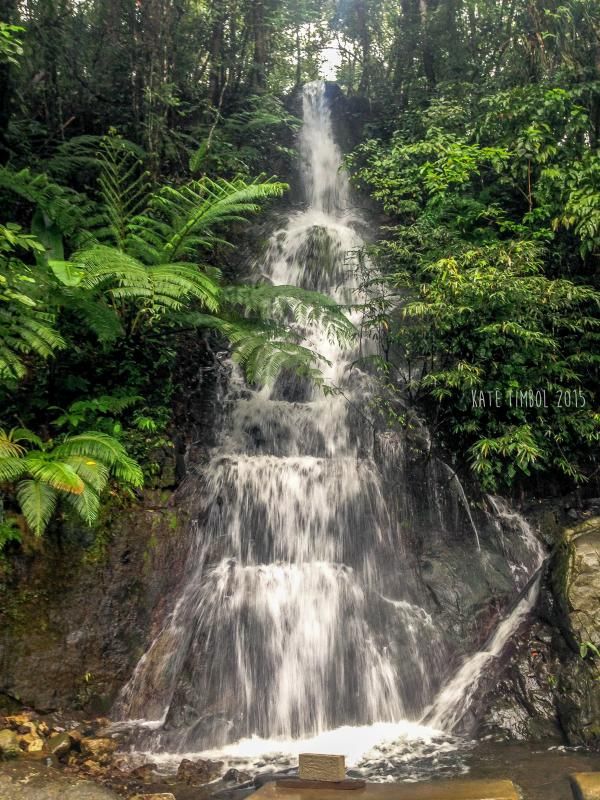 There had been a lot of construction going on; must be preparation for summer.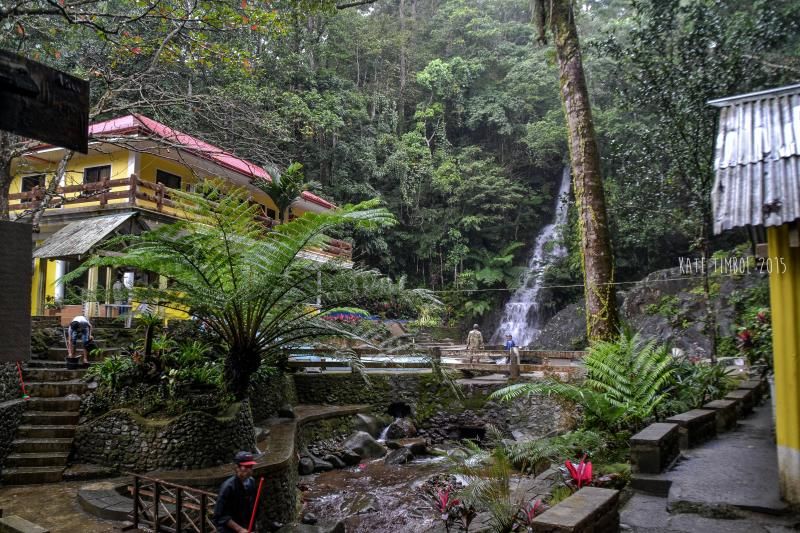 After some time of appreciation and snack, we headed back to the town of Claveria. Kuya Walter drove us to the Taggat Lagoon.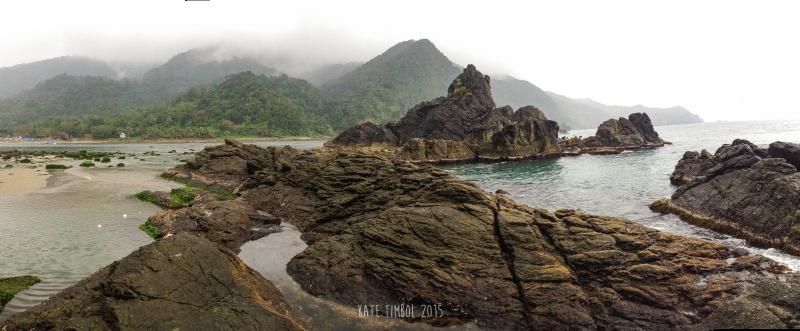 Weather was not in favor of us that day. It drizzled and poured heavy rains. Thus stepping on these rocks was an ultimate challenge. Kasalanan ko rin naman, who wears flipflops on this kind of adventure? Wala rin naman akong choice! I slipped on a rock at the far left end of Taggat which resulted to a sprained left arm and bruises on my palm! Ngunit, hindi iyon ang tamang oras sa pagiinarte, kaya tumuloy pa rin ako sa paglalakad sa mga bato.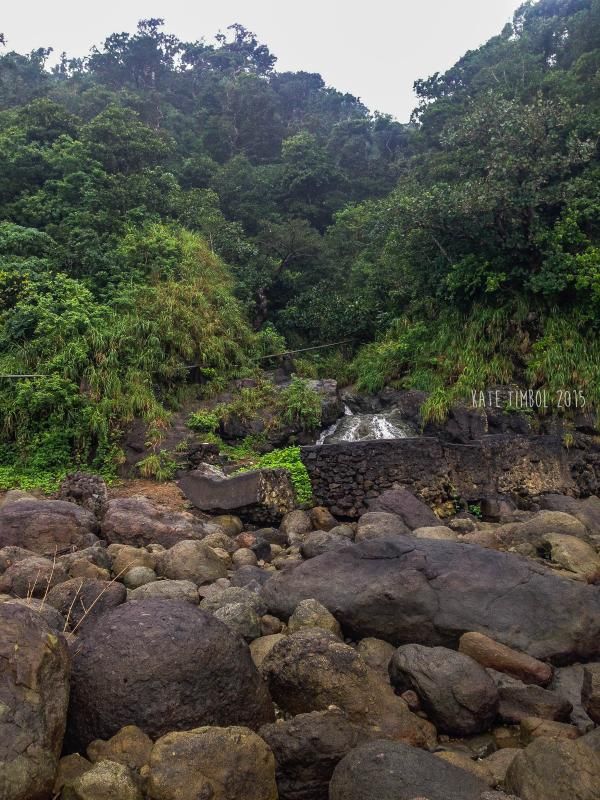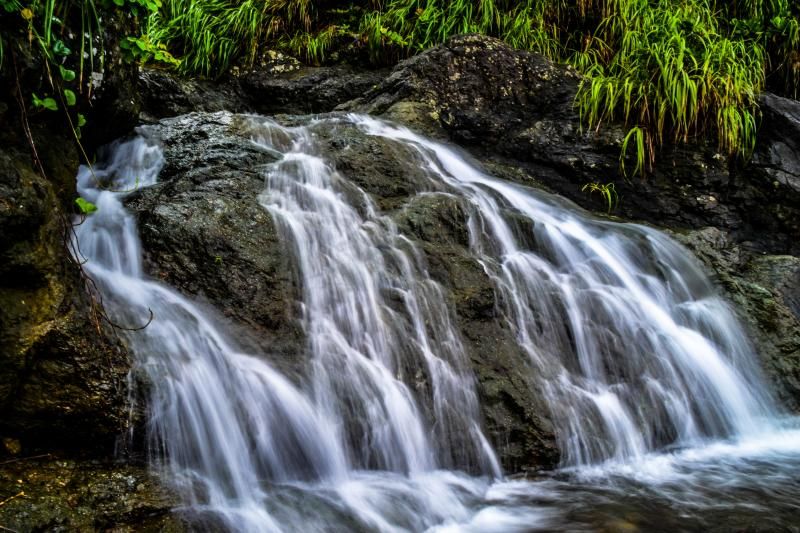 After the walk along the beach and the rock formations and visit to their new wharf, we headed back to the main town to eat lunch. It's another carinderia is the house with interesting cabinets full of their personal stuff. I ordered Kare-Kare and knew it's Cara-beef. Pero napunta sa akin puro taba, kaya sarap ng gulay at bagoong ang peg ko sa pagiinarte. Then headed to an optical shop because my right contact lens popped out of nowhere during the Portabaga – Taggat ride.
MAHAL. NG. ISANG. PAIR. 550. IYAK. TAWA.
Next stop was Sentinela Cove, which was about 10 to 15 minutes travel from the centro. Weather was still the same and it started pouring heavy rain when I reached the far end.

Took several selca, because why not? Then headed back to the town and Nikita.
Day 2 Expenses
P10/each – Tricycle (Nikita – Market)
P40 + P30 – Basic fried fish and rice and 1L bottled water Breakfast
P25 + P8- Portabago Falls and Resort Entrance Fee, Cheeze It Snack
P75 – Lunch share for four
P550 – Contact Lens
P134 each- Tricycle Tour Share P400
P11 – Ice (for my bruises) and Surf powder (because I planned to wash my top – remember, nagkalumot because I slipped)
P245 – Grocery (Random food and stuff)
P50 – Dinner
P12 – Egg for breakfast the next day
Total = 1190 *Could had spent half if not for the contact lens. Cry.*