Sun was up and it was hot. We thought we had a chance but no we were wrong. Heartbreak or something else even more painful. None of our plans were happening. We were doomed.
Plan B for day 3 is to hit Pagudpud because why not, it was only a hour away from Claveria and where else could we had gone to? Nowhere but Nikita's or town. So we prepped and off to Pagudpud via UV Express. We had to wait few minutes for the van to be filled with passengers. I sat in the passenger seat with one of my travel buds, Albert. Did I mention in an earlier post that they don't use the airconditioner of these vans? Windows down! It was sunny and windy. It was the best UV ride I had so far!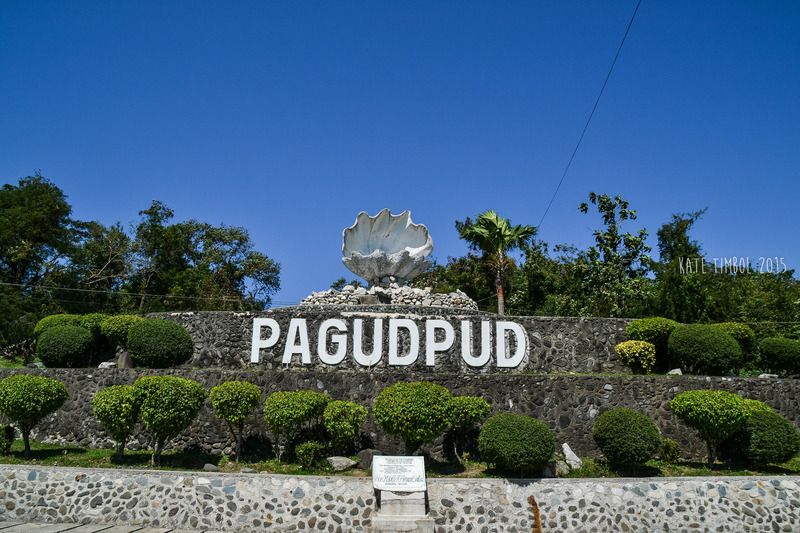 We reached Pagudpud around 10 in the morning and it was freaking hot!!! We just hailed a tricycle to tour us around. We negotiated the tour down to P800 (from 1200) because we won't be visiting few other tourist spots anyway.
Our first stop was Bangui Windmills. There were windmills in Pagudpud already but it was not open for tourists. So we had to cross borders and toll patrol asked us to pay for toll fee upon arriving the town of Bangui. The area we went to was not the one I went to in 2013. There were lesser people and it was quite difficult to go near the windmills. We had to slide down the sand and hike back… On my mind while walking my way up the sand then was "parang hindi naman ako umuusad! Lubog lang ng lubog." It was stressful and truly tested my patience. Ikaw ba naman pasong paso na yung paa mo sa sobrang init ng buhangin, hindi ka pa susuko? I swear yung init, perfect na sana to sail to Calayan!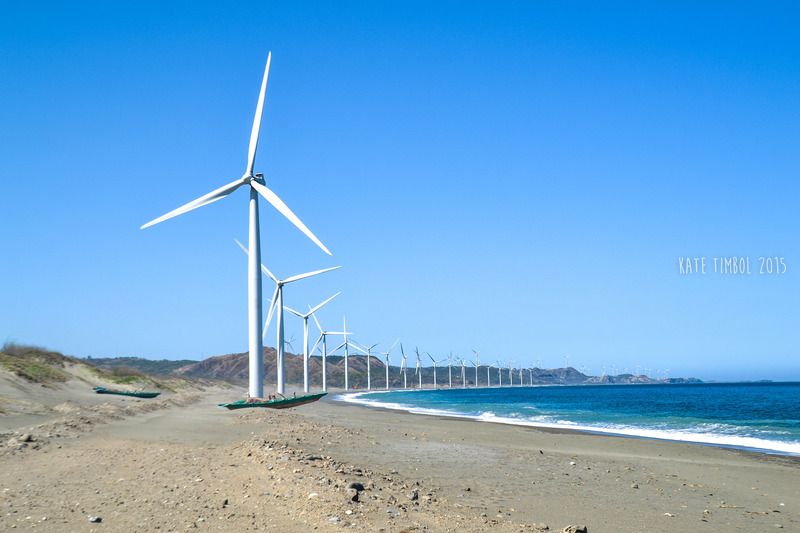 Next stop was in Kabigan Falls. This was where we ordered food for lunch also. Lunch was inihaw na baboy (na matigas) + pinakbet. Our food was ready after our trek. I learned from our tour guide that there were about more than a hundred of guides! So each guide can do tour once a week or sometimes once a month!
After lunch, we went to Mairaira Cove where Hannah's and a new dinosaur-animaly resort was located. Same area where you would find Bantay Abot Cave and Dos Hermanos islands. Kuya was very kind to drive us until the end of the cove to see Dos Hermanos. I opted not to walk farther because it was noon-sun-is-serious-scorching.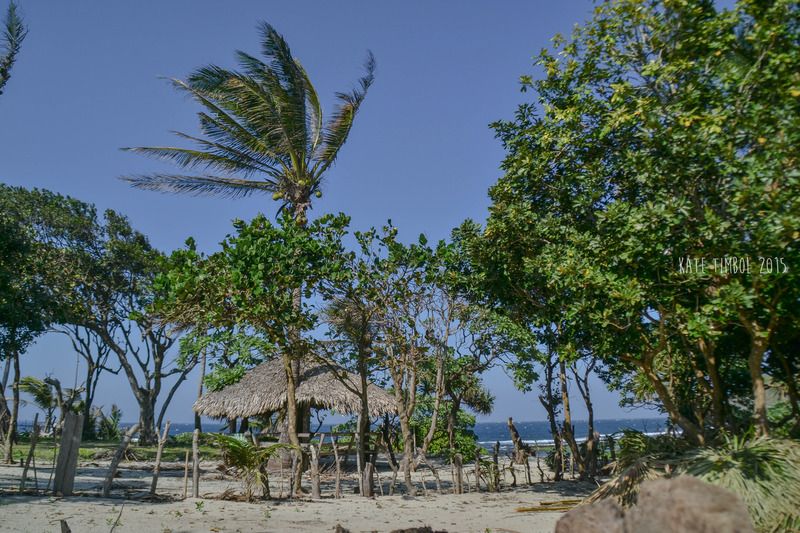 Then off to our last destination, Patapat Viaduct. In 2013, I asked our tour guide where the bridge leads to… He said Cagayan. I never thought I would get there and take that road. But no, after the bridge, it's still Pagudpud and few more minutes before reaching Cagayan.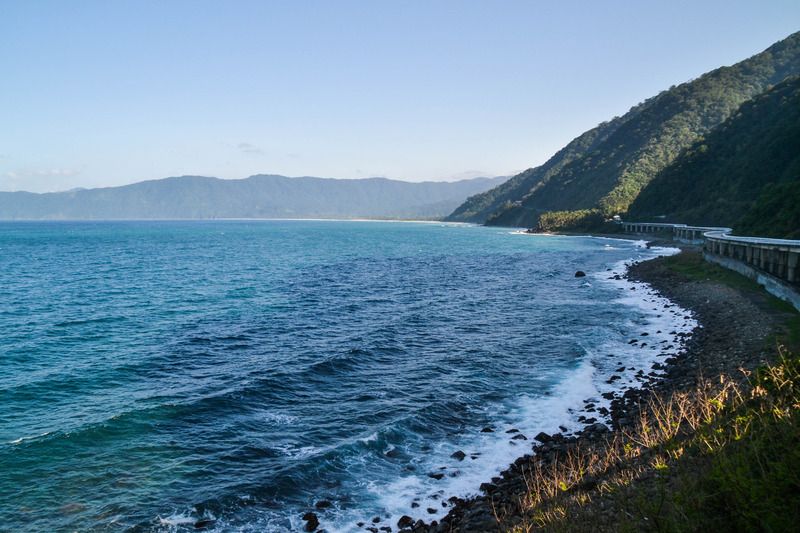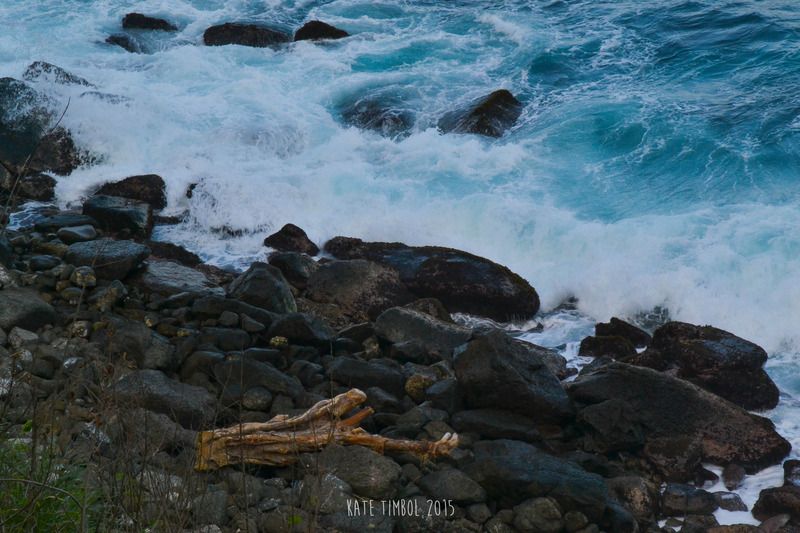 After the tour, Kuya drove us way past the bridge to wait for a bus. It was just less than 20 minutes of waiting and we were waving our good byes. Pagudpud is still one of my favorites.
Day 3 Expenses
P10/each – Tricycle to van terminal
P100 – Van Claveria to Pagudpud
P8.3/each (P25/tricycle) – Toll Free Bangui
P20 – Water at Bangui
P43/each (P130/group) – Guide + Fee at Kabigan Falls
P10 – Karioka
P160/each (P480 good for four) – Lunch Paluto
P20 – Environmental Fee at Mairaira Cove
P266.6/each (P800/tricycle) – Tricycle Tour
P30 – Ordinary bus to Claveria
P10 – Trike to Nikita
P5 – Water Refill
TOTAL= P682.9