For an ultimate experience, my friend and I bought VIP tickets for the 3rd week of the 2nd Philippine International Pyromusical Competition. That was just last Saturday, February 26. Battle between China and France.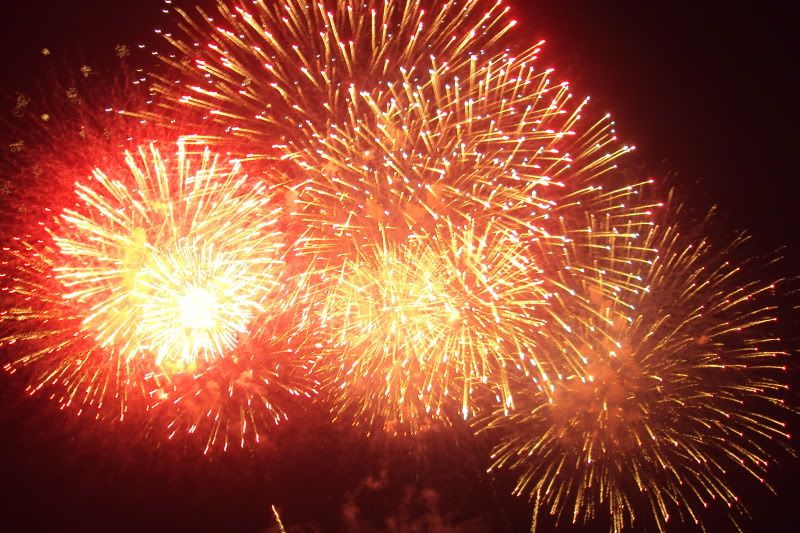 What is included in P500 VIP ticket?
monoblock chairs (free seating, limited seats)
K. So basically you get to sit when you arrive early. That's it. Nothing else. I just realized that wherever you are standing near the area, if you have tickets or not, you can have a glimpse of the show.
The program started 30 minutes late. There was fire dance, dragon dance and a guy singing French songs. I could hardly see those in the stage but I could tell those were Filipinos performing the dragon dance (they were rehearsing near the boundary between VIP and the VVIP*).
Ha, what I really liked about our spot was the chair and the fireworks seemed displayed in front of us. <3 And what I totally hate? That woman who always said, "Ayan na, tapos na yan. (There it is, it's done.)" when it had only been 5 minutes of the show. I wanted to tell her, SHUT UP JUST WATCH. Display of fireworks was good for 20 minutes per country.
*VVIP = VIP with dinners? Or just special guests? Idk.
Bahahaha. My photos suck, I don't have it.