Happy 2021! It's the 25th day of the year, the 4th Monday! I am stoked with what this year could bring to me, my family, and my friends.
This year, I want to get back to things that I like… blogging! Not that I would profusely go rounds to get views and traffic to increase my page rank (oh, does this still exist?) but generally writing my interests.
Anyway, in the past several weeks, I have been worrying about my finances. I have completed my emergency funds (a year worth of my expenses) last year and saved some money. I started looking at investment options and jumped into putting a small amount of money in the stock market. I didn't follow the PHP 8,000 rule but I am interested in continuously investing my money in this vehicle. I applied for a TD Ameritrade account and praying hard that they would approve my new account application so I could invest in Vanguard or iShares.
Other than investing in the stock market, I am planning to open up my PERA account. Lyan said it is best to open a Seedbox PERA account because it is possible to buy multiple PERA instruments instead of being restricted to one bank (BPI/BDO/Metrobank). However, I find it weird that I could only invest in funds based on which bank I use to fund my Seedbox PERA. Another instrument I am planning on investing is Pag-IBIG's MP2.
Probably you get the idea how messed up my mind towards my finances. There were days I woke up feeling not myself because I would worry about my retirement or my death and unable to leave anything behind for my siblings.
In another news, I started painting with watercolor. I am learning through YouTube tutorials. I got to paint last night for an hour for my break from writing my thesis.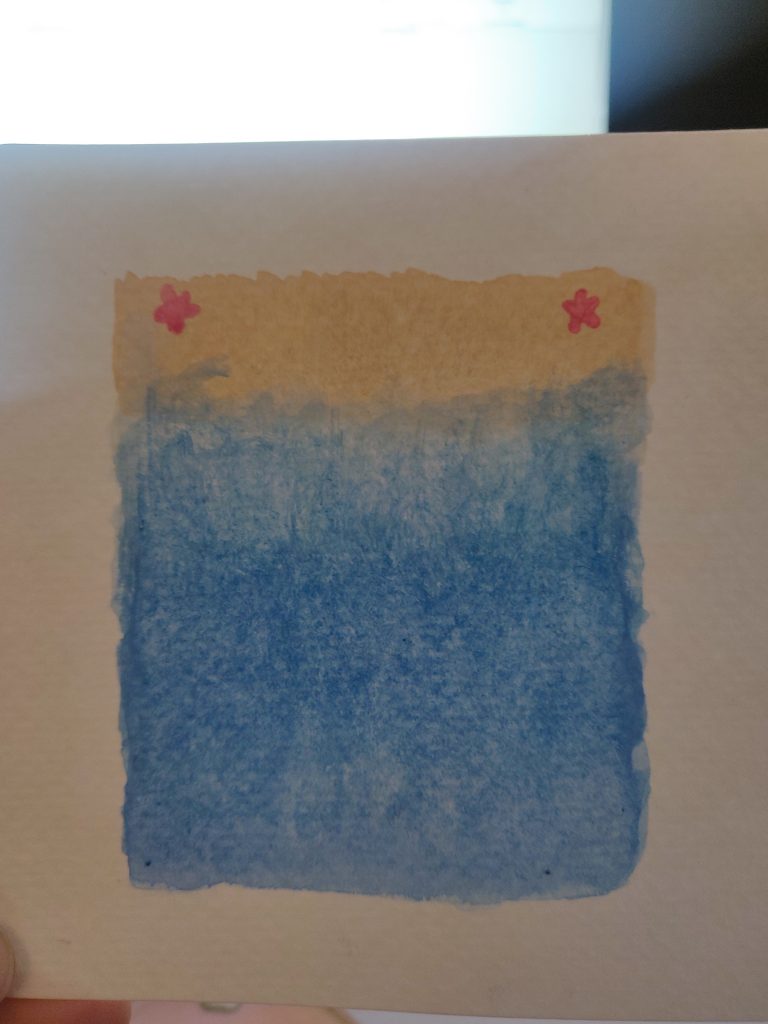 Here's my beach art card. I don't necessarily miss the beach but the feeling of being in another place. I miss the sun and waves. Painting was one of the things I thought I would never do. But while I am not talented, it relaxes me with every funny strokes I make.
What's your quarantine discovery and what have you devoted to do this 2021?