In January, I formed a habit of waking up early (but it was ruined because I stayed up late for my thesis during the last weekend of the month). I would spend an hour at most scrolling through social media, trying to sleep back but I really couldn't. I'd get up, do chores and cook breakfast while checking out my emails, browse the internet, read for my paper. I also started reading The Daily Bread from the time I got back to the apartment. Here are some highlights of my January.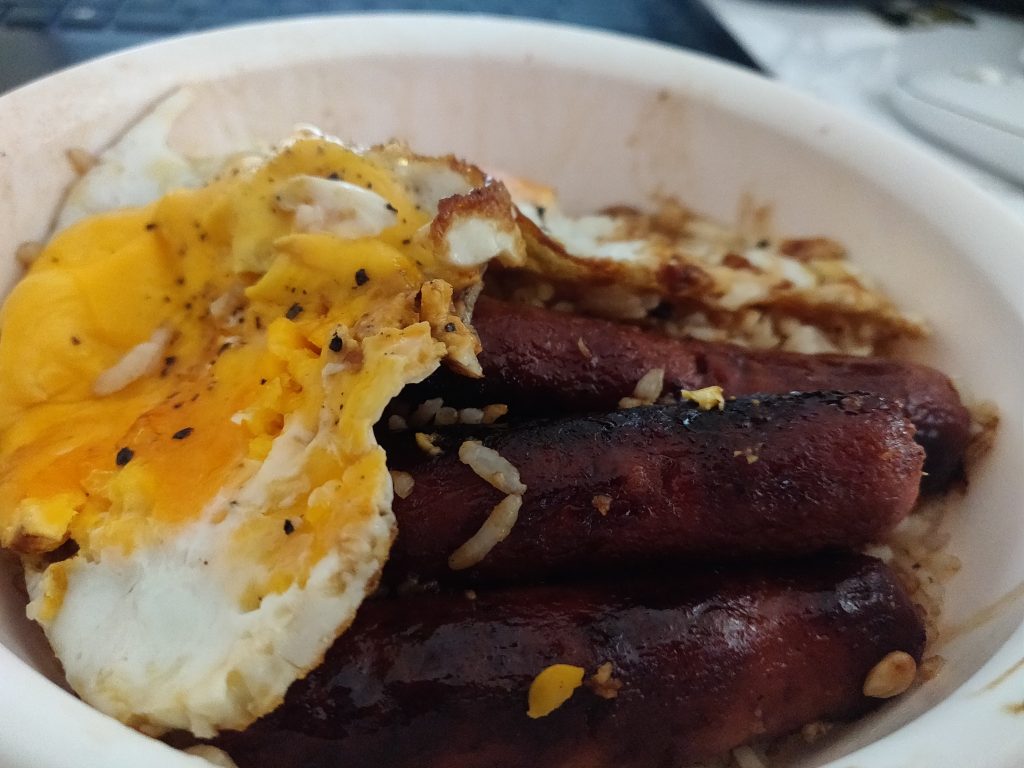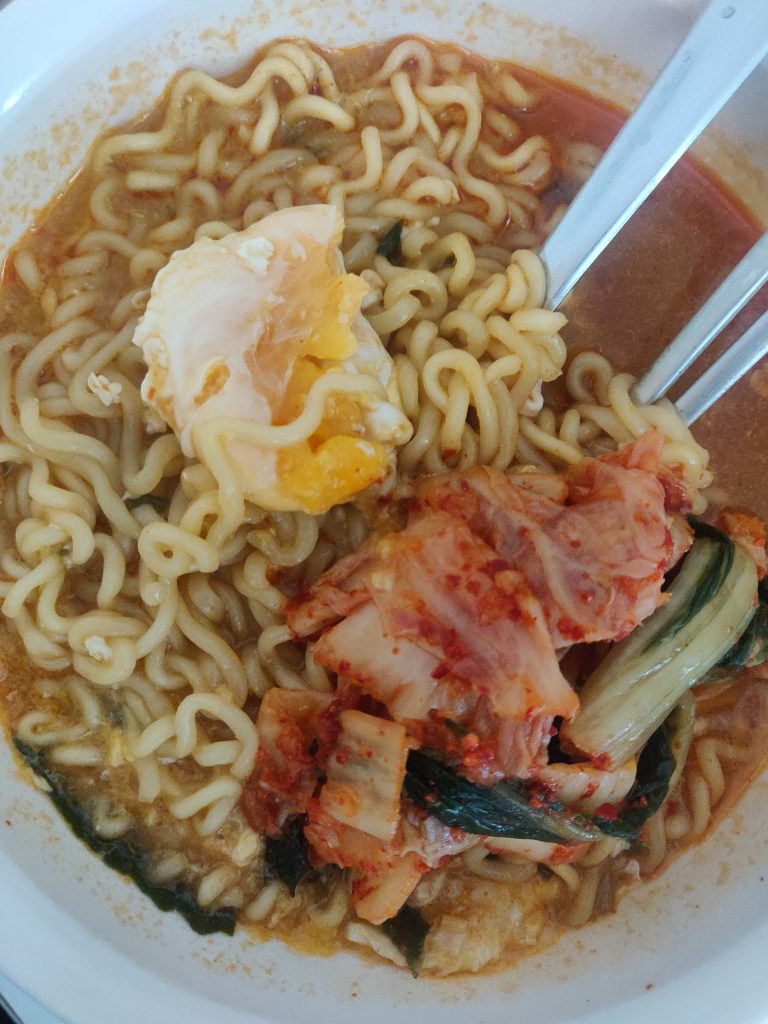 Our breakfast meals were often eggs and complemented with either corned beef and spam. I tried spicy sardines and misua for the first time and I liked it. Next time I would need to cook misua separately so it wont suck all the water and sauce. Too bad I wasn't able to take a picture then.
Another highlight is… I finished a course on Coursera. After years and years of lurking on the portal, I finished a course! It was pretty short but I learned a lot in terms of Agile teams. I got a certificate for completing it as well because I availed a 7 day trial. I wanted to start a new one but I focused on my paper instead.
Oh, and even I said I would transition back to black this year, I dyed my hair with blue which turned some green. My hair was so yellow to begin with, anyway. I still have another bottle of Bleach London but it probably wont color because my hair isn't level 9. I don't want to waste it just for the sake of using it. I have at least an inch and a half of black hair and I want a gray hair because it is this year's color. But let us see.
Anyhow, that's it. I hope you had a great January despite still being in lockdown.