5 years long overdue post.
As a budget tourist, food and sightseeing were the only things I could afford. So let me share with you some food photos I took during this trip and how much it cost me then. Again, this was in 2015!
Favorites: Grilled pork and broken rice in Vietnam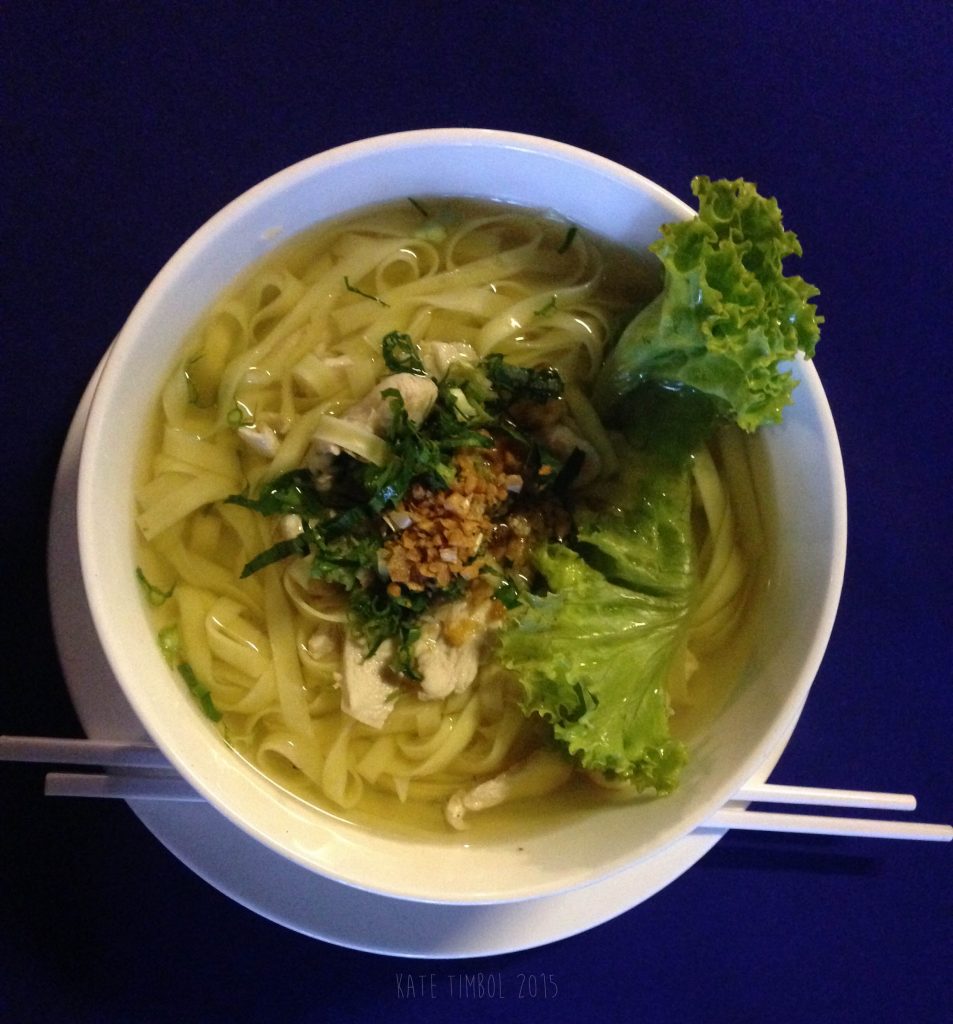 My first meal in Cambodia was from a small eatery inside the archaeological park. I had a chicken noodle soup to pump up my growling stomach (because my last meal was at the airport the night before). To pair my meal, I had hot chocolate for my drink (because why not, I may want to sabotage my trip with a different type of stomachache). Breakfast in the park costs $5.
My sister told me that Cambodian food is bland. This noodle soup was not an exception. I had to add salt and pepper to the dish. Ending, I (and even the girls in the table next to mine) sneezed a few times. Wooh!
One night I went for an Indian meal ($7.50), another night I came along with my roommates in some shady-but-still-lively part of the city and had fried yellow noodle and avocado shake ($2.75/meal). Indian was definitely a splurge but I didn't learn any lesson and still had Indian food ($9.50) the day before I left Siem Reap.
I couldn't recall if I ate local dishes in Phnom Penh because my notes listed Burger King x 2 and KFC x2 (meals range from $4 – $5). After a tour, I ate in a sit-down restaurant but I forgot what I ate for $4.
One night I went to myBurgerlab for a Couchsurfing event which I ended up not attending because they were setting up late and I didn't know how I'd go home. That was a $6~ set back including tuk-tuk back and forth my hostel.
The bus travel from Phnom Penh to Ho Chi Minh City was about six hours. We were provided with two pastries and a bottle of water. We ate lunch at some point because I have a photo of noodles.
Vietnam
I met with Francis, a Couchsurfing friend and a local in Saigon, who introduced me to two Filipinas (which I was very thankful for.. finally Tagalog after a week!). We walked a few blocks from Phạm Ngũ Lão and found a very small eatery selling broken rice and grilled pork for VND 28,000. IT QUICKLY BECAME MY FAVORITE. It was quite a steal considering my average meal in Cambodia was at $4. Francis was so dedicated to making sure I experience being a local so we hang out at a corner, seated on small chairs and drank iced coffee for less than a dollar or Php 38.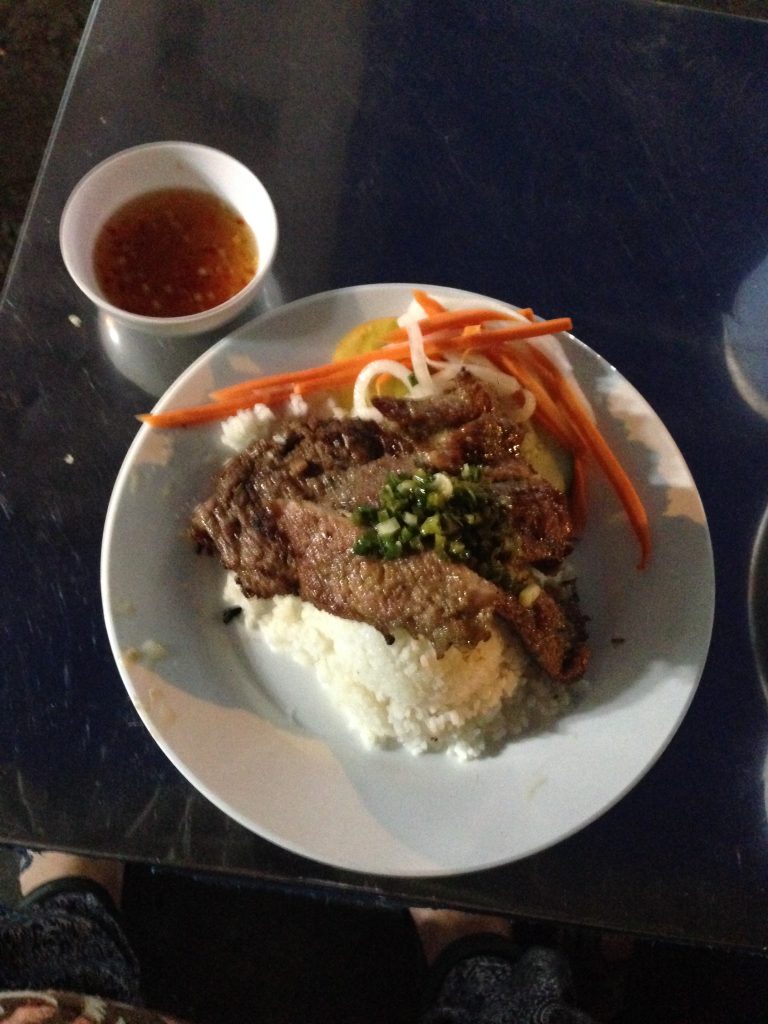 The next day, I went to the Mekong River tour with my new Filipinas friends, Ate Jenny and her friend (sorry I forgot her name). I can't remember how much I paid for it but probably half a million VND which included a nice lunch.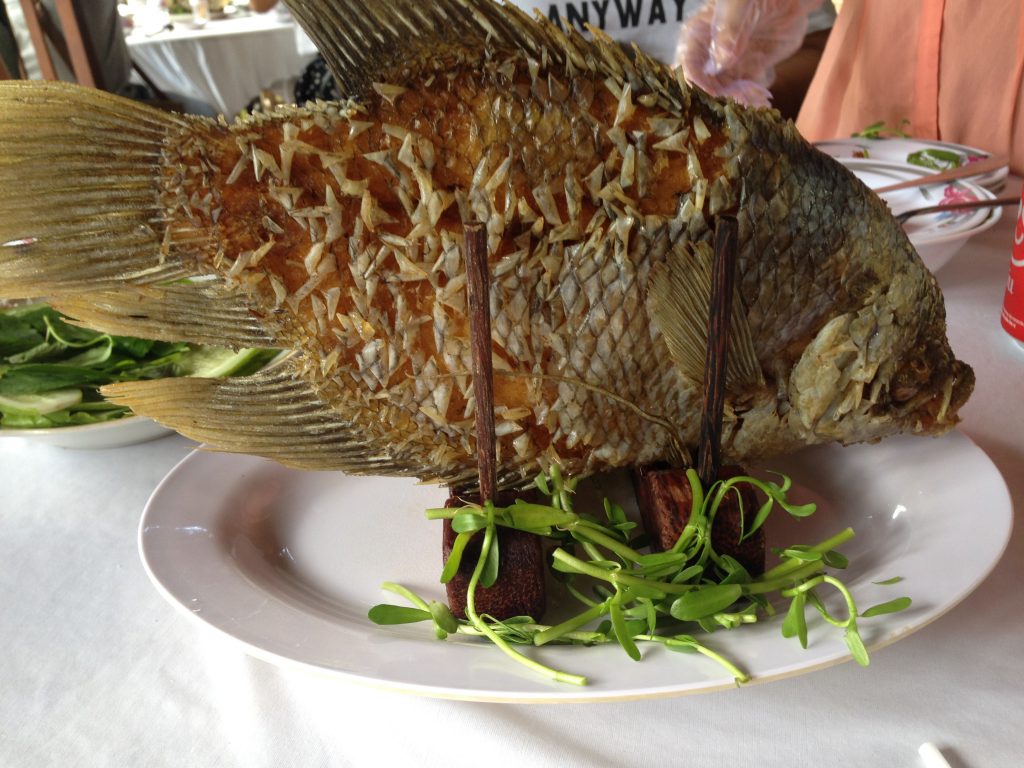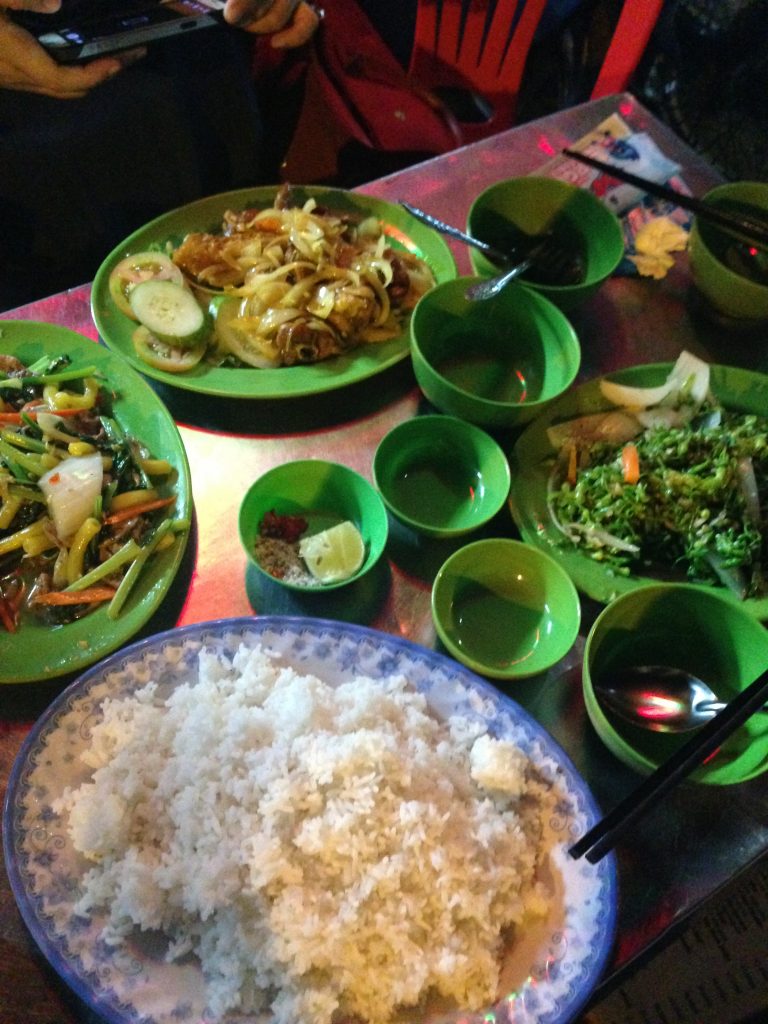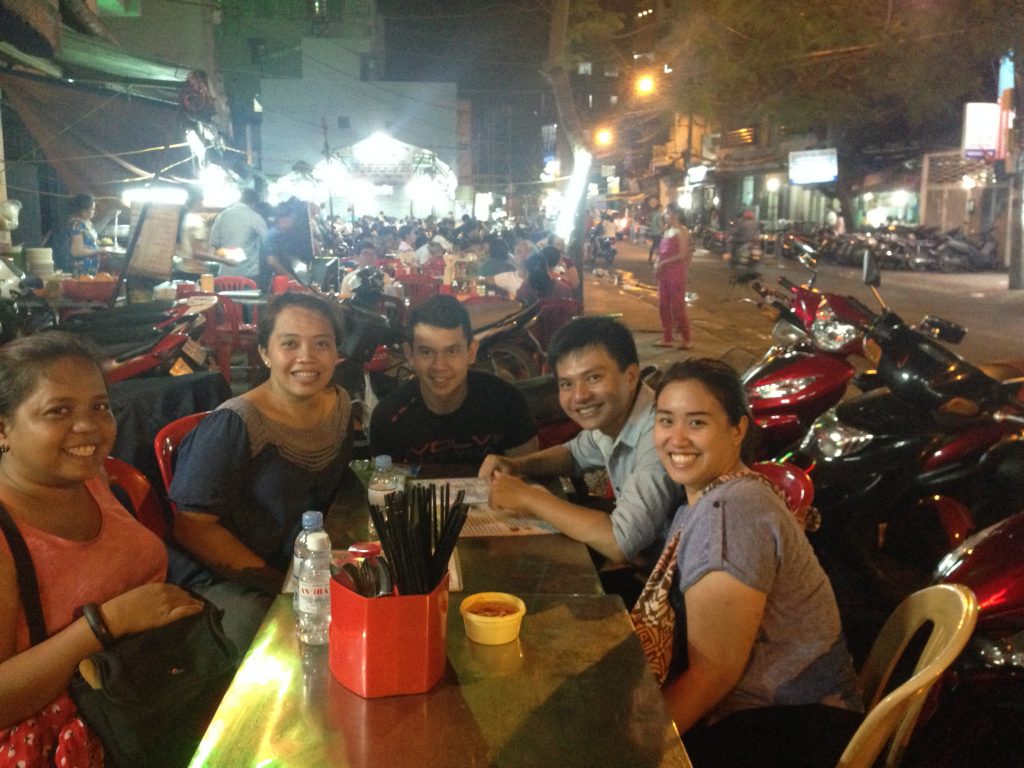 By dinner time, Francis brought us Filipinos to a sidewalk restaurant where I got to try frog and other local dishes at VND 70,000 share. I forgot the name of the other guy but he is also Pinoy and traveling solo. We went to a bar a few steps away from my hostel where a Filipino band was playing and had drinks hehe. The subtle nightlife was a VND 310,000 set back haha.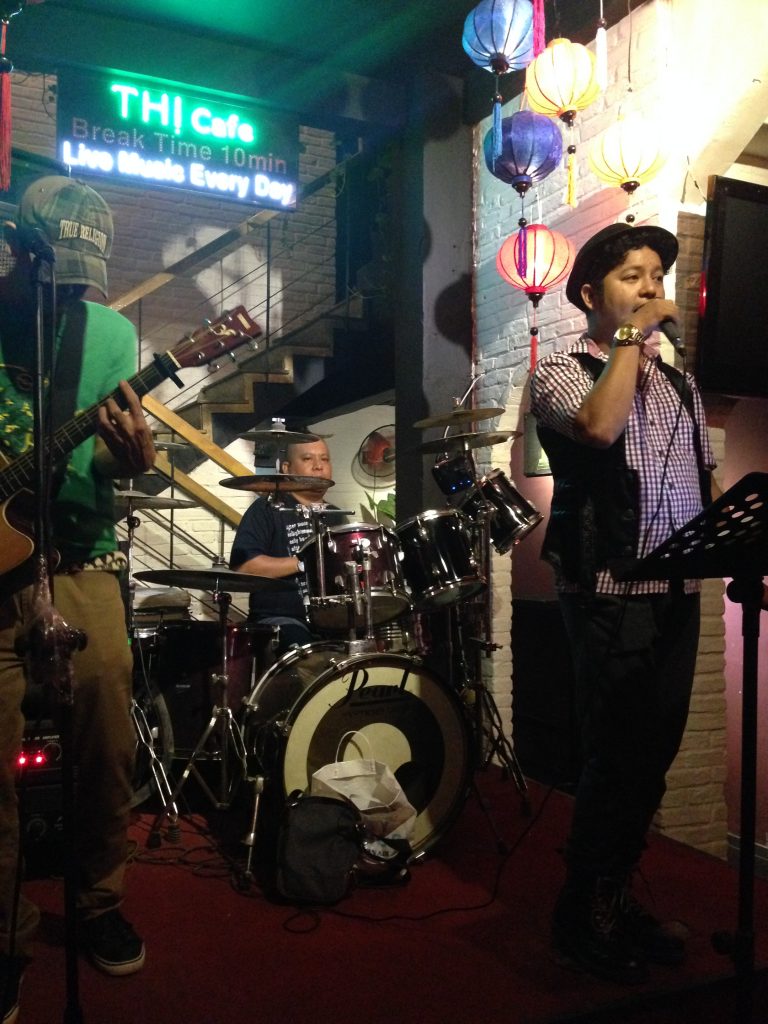 I have a line of McDonald's on my record at VND75,000 but I can't remember what I ate. On my way to meet another Couchsurfing friend at War Remnant Museum, Quyen, I bought a milk tea and fishballs for VND60,000.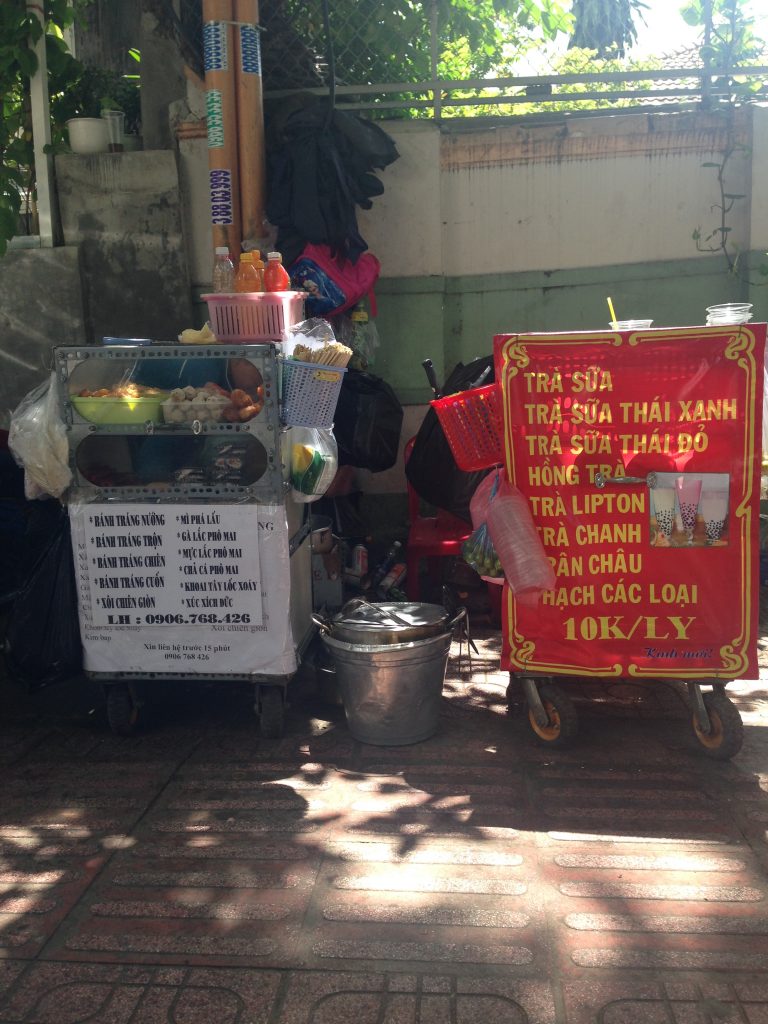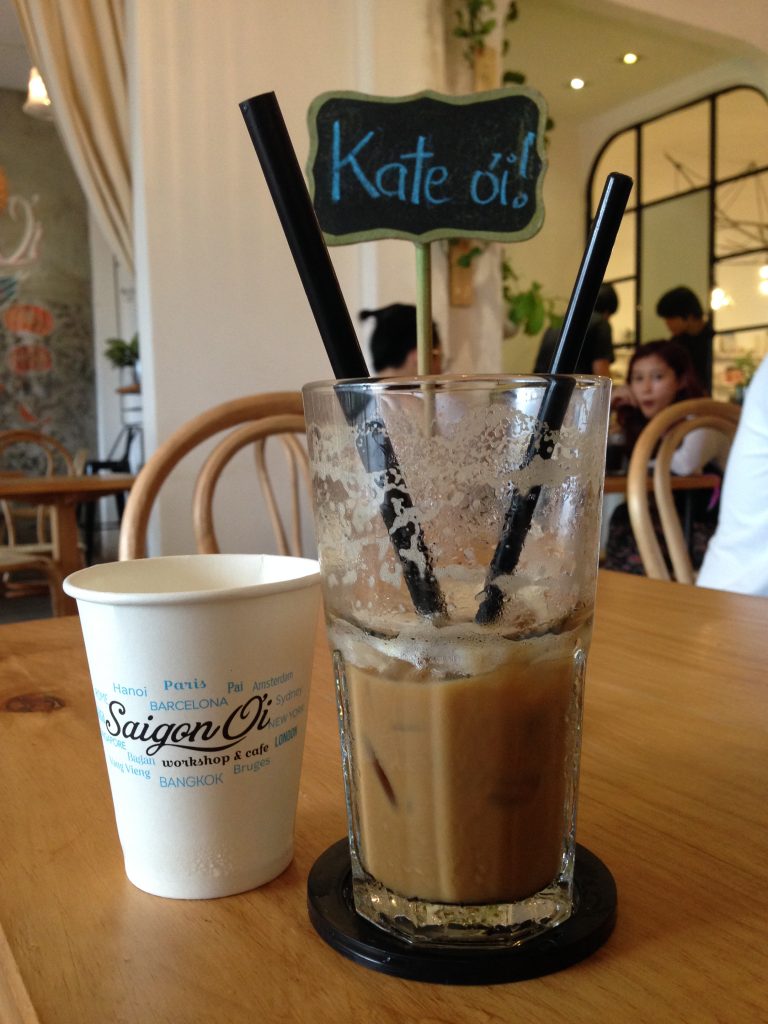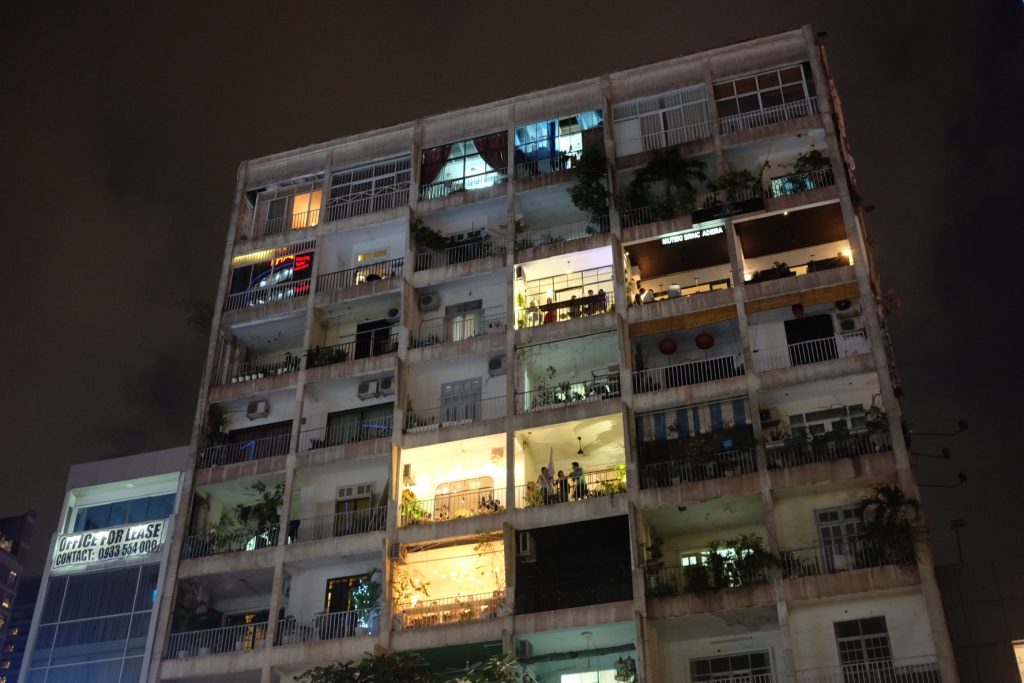 Quyen drove me around HCMC on her motorbike which I didn't expect at all! We settled to chill at Saigon Oi Cafe for a couple of hours before we met with his friend to eat their favorite beef pho in town. As a thank you to both, I treated them this meal. VND 100,000 for three full bowls.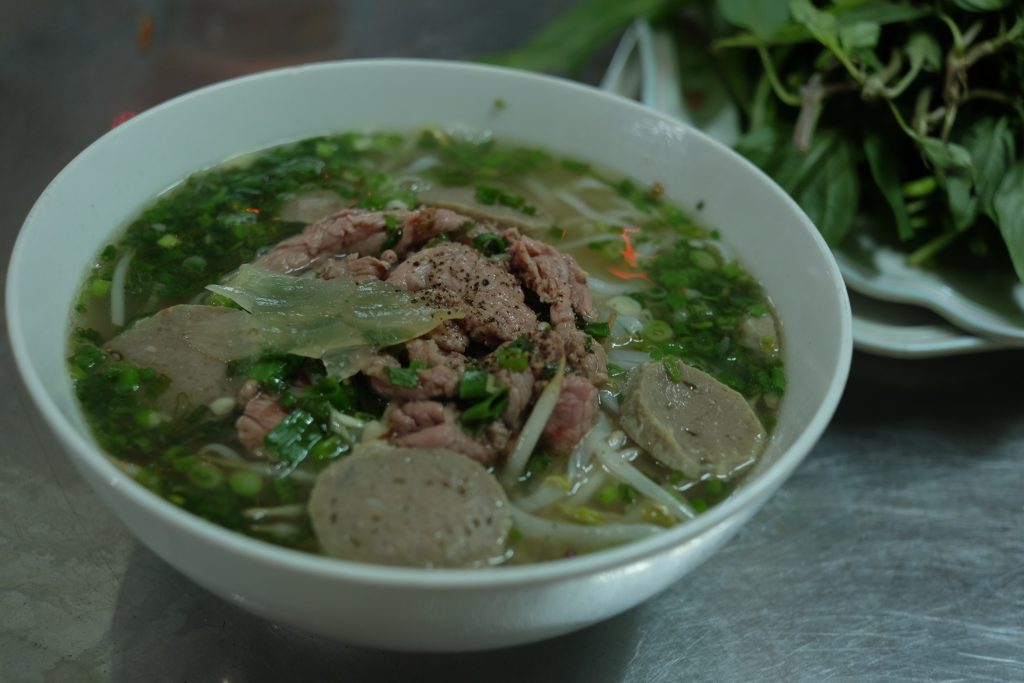 Then we drove far and long highways to see the night lights of HCMC.
To cap off, Quyen and I had smoothie. VND 40,000
The next day, I had lines of food and water record amounting to VND 128,000. That included a noodle meal paired with an iced coffee (my choice of pairs haha) when I had dinner with my hostel roommates.
While waiting for my delayed flight, I had chicken and biscuit meal from Popeye's for VND 57,000 and a takeout box of Dunkin Donuts for VND 140,000. I don't know but the way they pack their doughnuts was hilarious.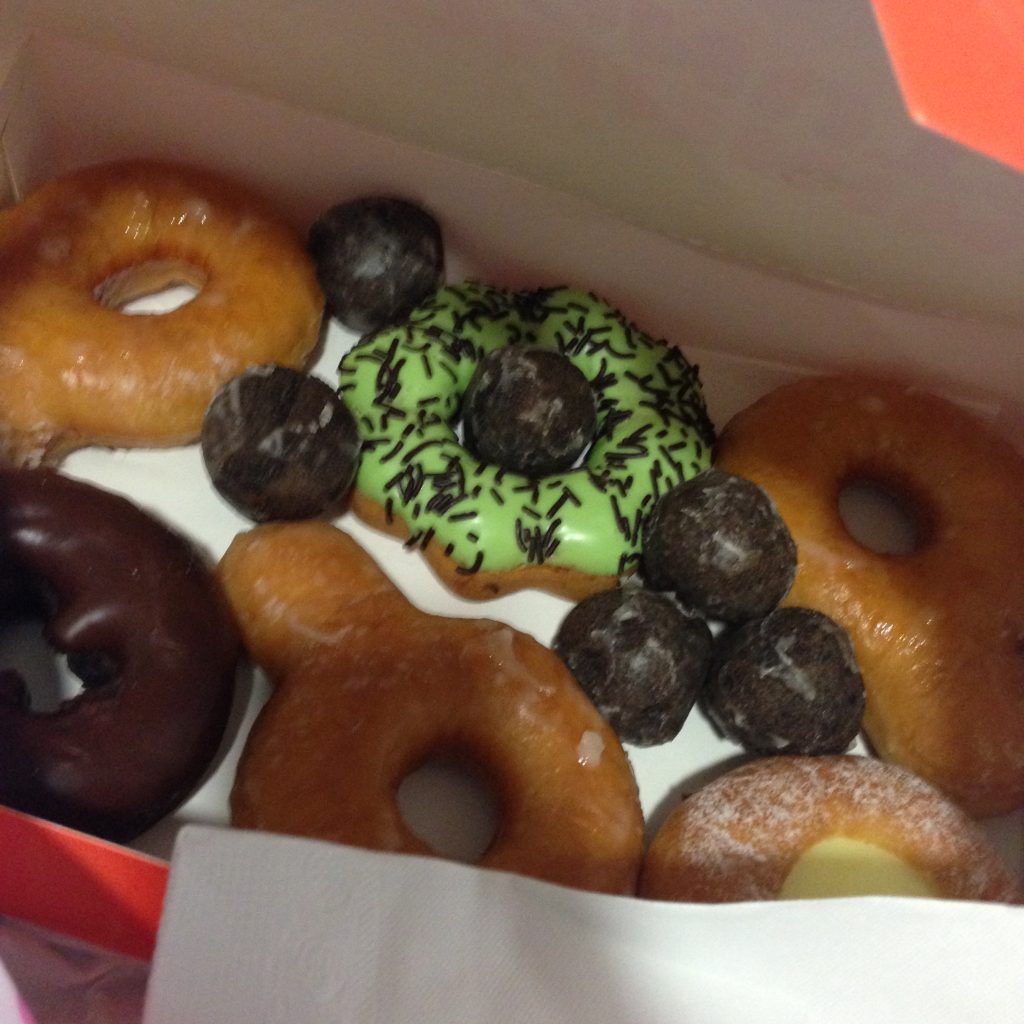 I reached my hostel in Hanoi at nearly midnight. So I just bought some grilled street food worth VND 50,000. I won't ever find out what it was made of but it was delicious.
The next day, I splurged a bit for brunch. Maybe I felt funny about it because I typed "hahaha" after tracking VND 176,000 for pho and shrimp spring roll.
I walked around the city, bought souvenirs for myself and my sister and went back to my hostel neighborhood where I spotted a Baskin Robbins! Since it was too hot and there was nothing else to do, it was just necessary to eat some matcha ice cream.
I remember going to a restaurant just a few steps away from my hostel for dinner. What you need to know is, I based all my food choices on Tripadvisor and its near me option. I couldn't remember what I had but based on my record, it was worth VND 80,000.
The next day, now I couldn't remember eating anything but I spent VND 85,000 tagged as "hostel food". I also spent VND 30,000 during the first stopover on my way to Luang Prabang. That is THE OREO. I will write about THE OREO in my next stories.
It's been fun writing this at this hour. How I wish I could do this again. Teeeeheee.