Why Cagayan?
PAL Express' seat sale frequented last year thus being impulsive led me to purchase a MNL – TUG round trip tickets. Yes, even though I didn't have any idea what to see there. Feeling ko ang adventurous ng peg kapag ganon. Hahaha. So I Googled after booking.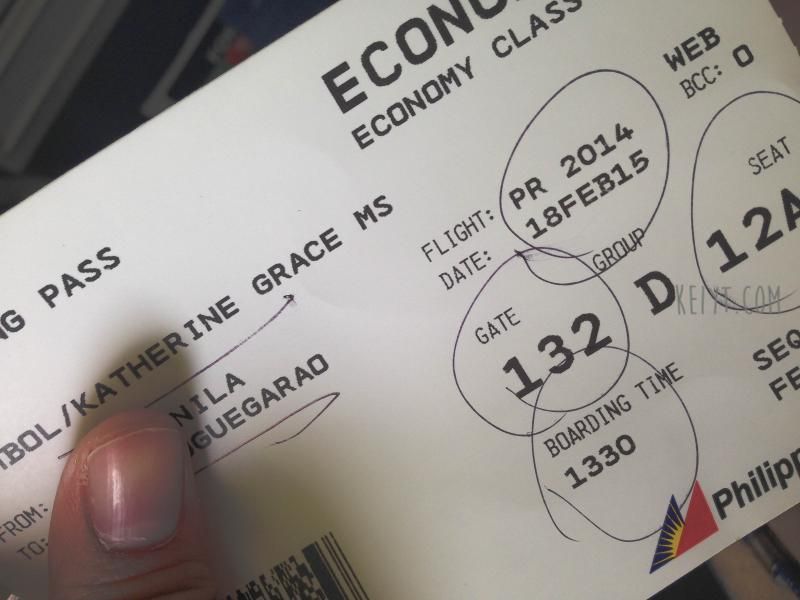 My first choice was Palaui Island. Then I forgot why and how I changed my mind. I fell in love with the photos and blogs about Calayan Island. I didn't even know how I came to know Babuyanes can be traveled to. Uy, aminin, hindi rin naisip na pwede palang mapuntahan ang mga isla na ito! I booked the tickets sometime June 2014 and totally decided to go to Calayan Island by October 2014. As early as October, tinawagan ko na si Ms. Tessie at nagconfirm na pupunta ako ng February 19 – 22, 2015. Okay, go!
Cagayan's capital is Tuguegarao, which is my gateway to explore the province. Who was I with? Total strangers! You know what happens when you kept on asking your friends to come along but no one confirms because they are busy (and tell you 'you should have invited me' after you posted pretty photos) and other reasons? You meet new friends who share same passion, same interest, same adrenaline to just go anywhere.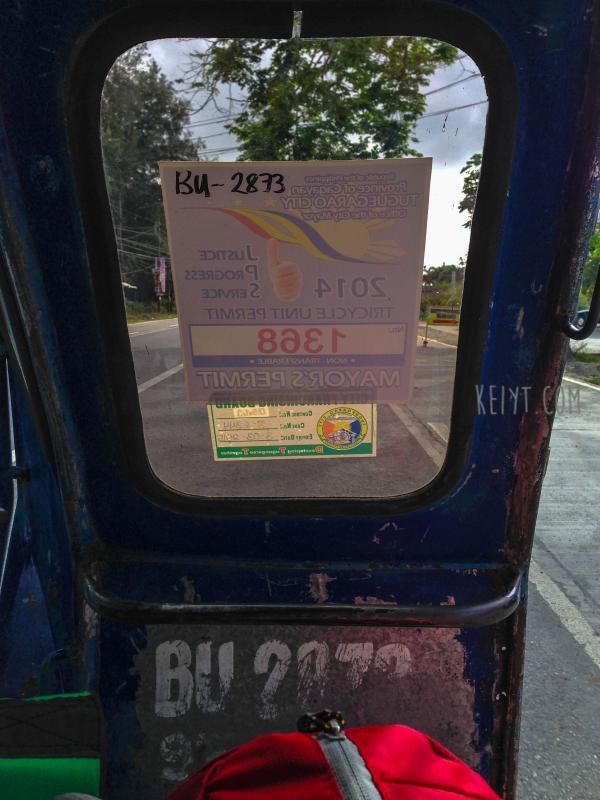 It was my first time flying on a Bombardier Q400. It's small but has the same feels just like any aircraft. I got a free Skyflakes Condensada and thank God for that snack because I was so hungry I didn't have breakfast and lunch yet (ayoko namang bumili ng cup noodles, ang mahal mahal)! My flight was at 2:00 PM! There were no delays and arrived at Tuguegarao 26 minutes earlier than scheduled. Sweet.
Upon arriving, I asked Kuya tricycle driver to drop me off at the van terminal. He did drop me off at the nearest terminal. It was not even more than 10 minutes of transport and it cost P70! I guess if the Lady Officer from the airport didn't tell me how much it should cost, Kuya will charge me more than P70. Kasi nung tinanong ko siya, ako na rin sumagot na, "Sabi kasi nung Pulis, seventy daw po." Hahaha. Edi, sabi niya, "Osige, seventy. Malapit lang naman." I didn't expect it was that near!!!
So I met with Albert and Rayn on February 18 at the van terminal. They were the travel buds I met online. Medyo kinakabahan talaga ako before meeting them. Syempre first time ko kaya to meet total strangers for a travel. Thoughts like, "Magnanakaw ba sila? Baka magkakilala sila, tapos patayin nila ako" and so much more were running on my mind. Then they arrived from the city proper to see a church. Surprisingly, Rayn is beki so napanatag naman loob ko na may girl at heart akong kasama.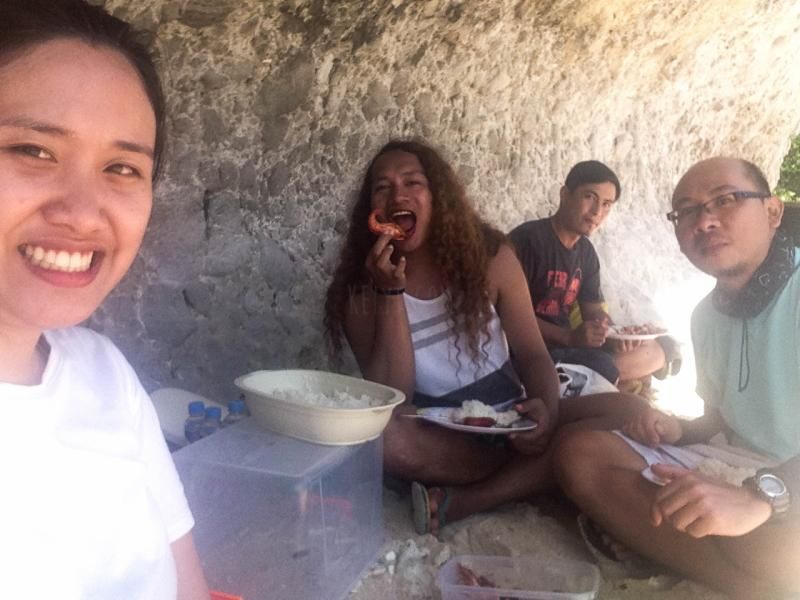 We waited for some time for the van to arrive and off we were to Claveria at 3:30PM, our entry point to Calayan Island. Claveria is 4 hours travel from Tuguegarao City. It's the second to the last town of Cagayan before reaching Ilocos Norte.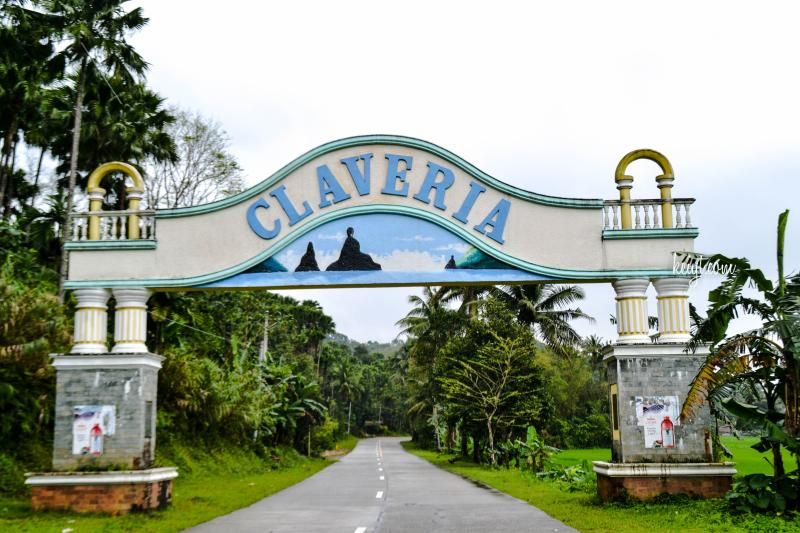 Our driver was really nice to drive us around Claveria even it was dark and raining. Dapat bumaba na kami and tricycle na lang eh. Inikot niya kami ng Lagoon and Fishlanding to ask kung meron bang ba-byahe the following day to Calayan. Pero wala talaga eh. Ah, yes! I forgot to mention, Tuesday night, Ms. Tessie informed me that weather will be bad for the next few days. Still we pushed through because why not.
Kuya driver finally dropped us off at El Dia Beach Resort. We were offered a rate of P1200/room/night. Expensive! Especially we already knew we may be staying for a couple of days. Good thing, they were fully booked for the next  few days since they will host a conference. Kuya was kind enough to refer Nikita Beach House which was just beside them.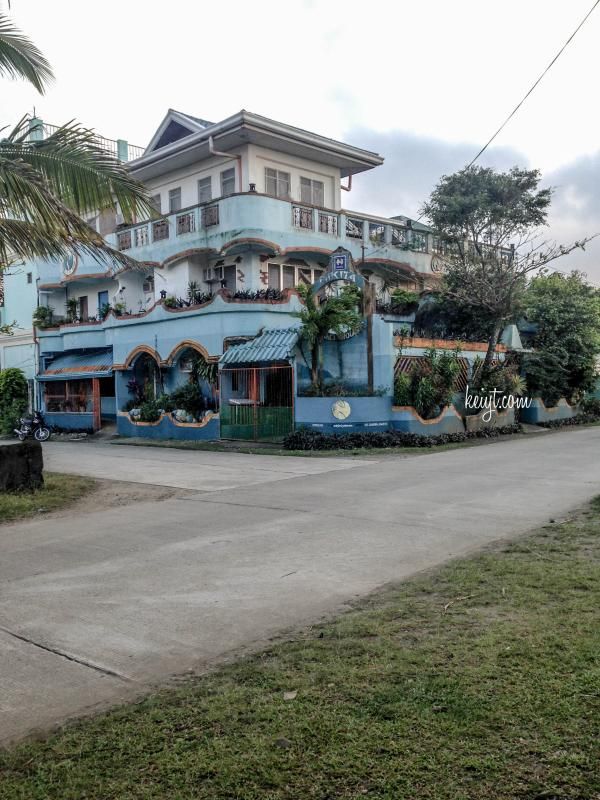 Nikita's gate was closed already but thank God, they still accommodated us! We were offered a rate of P800/night. Ito yung part na nagiinarte pa ako. I asked Ate Eden, person-in-charge that night if they have another room for 1 person and how much would that cost… It's P500/night. The bigger room she can offer at P500/night for two, too! So dahil alam kong walang mararating ang pagiinarte ko, sige na nga. Sama sama na kami sa isang room. Our room has four beds, one is double deck bed. I got the double deck. It also has its own comfort room, a balcony, small cable tv,  lamp, fan, aircon, chairs and table.
We were given time to settle and Ate Eden asked us if we want something to eat. She ordered us Miki for P35/order. So for P105, we were already full. Kaso lasang butter talaga yung luto eh. Hahahahaha. Pero tamang panawid gutom na!
Called it a night after around 9 or 10 PM.
—
Expenses: February 18 – Tuguegarao – Claveria
Tricycle (Airport – Van Terminal) – P70
Van (Tuguegarao – Claveria) = P180
Dinner (Miki) – P35
Accommodation (Nikita) – P267/night (shared P800 for 3 persons)
Total = P552